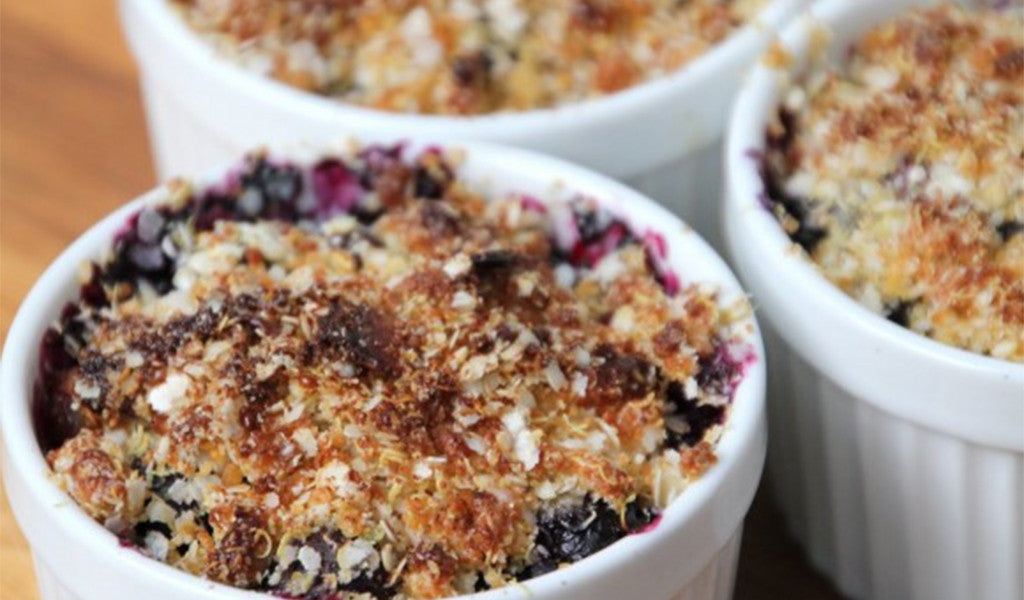 Hot and Healthy Apple Crisp
Ingredients
8 apples, peeled and sliced
2 tablespoons fresh lemon juice
2/3 cup applesauce
1/2 cup date sugar
1/2 cup whole wheat flour
2 cups rolled oats
1/4 cup chopped walnuts
1/3 cup raisins
2 teaspoons cinnamon
1/2 teaspoon allspice
1/2 teaspoon nutmeg
1/2 cup blueberries
1/2 cup Healthworks Goji Berries, soaked
Instructions
Preheat oven to 350 degrees.
Sprinkle apples with lemon juice & toss. Mix rest of ingredients together then combine with apples and mix thoroughly.
Pour into an 8 X 11 baking dish and bake for 45 minutes.
Note: Be sure to soak Goji berries for an hour ahead of time in just enough water to cover. Drain before adding the berries to the mixture.
---