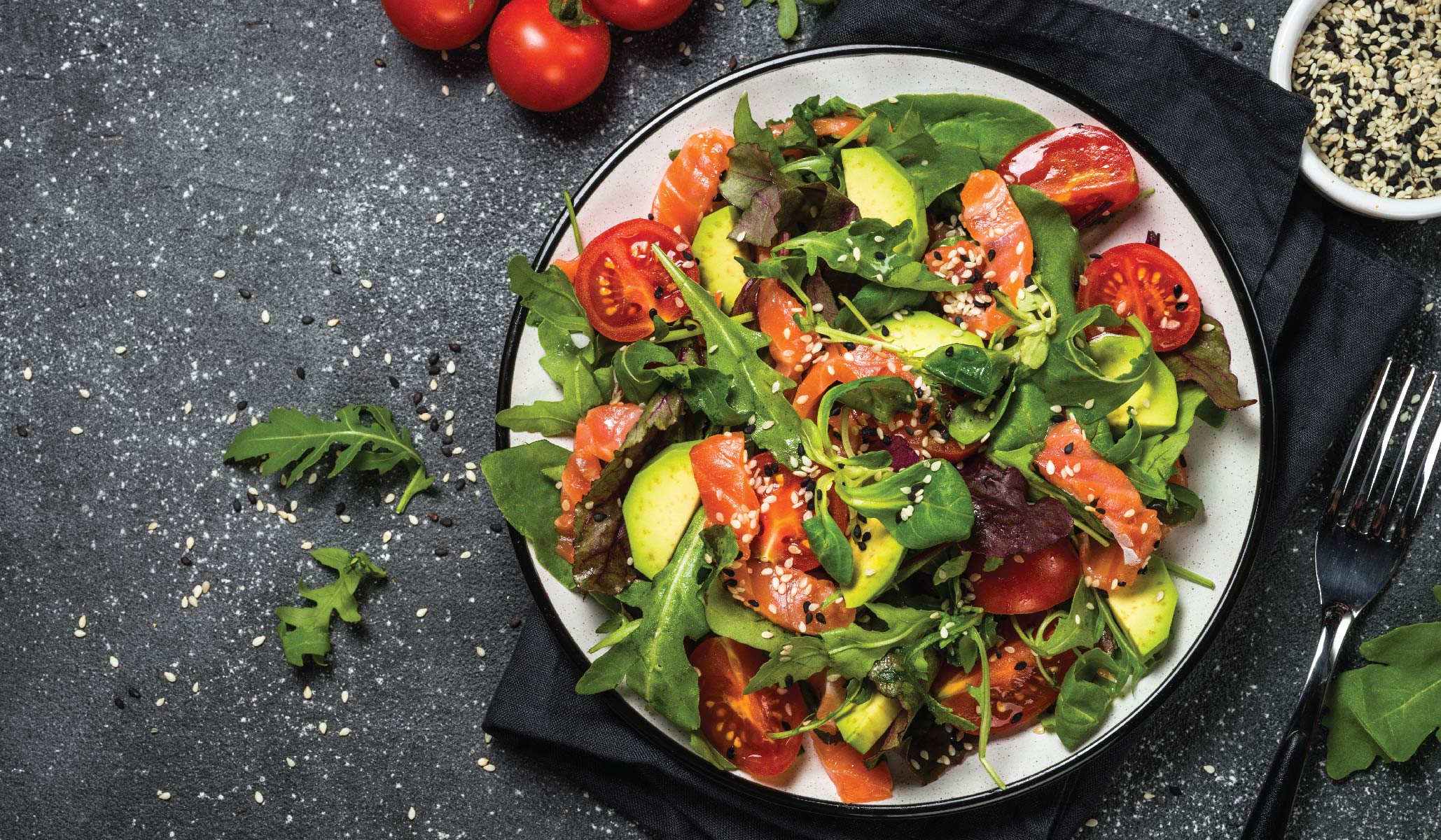 Anti-Inflammatory Salmon, Spinach & Squash Salad
Salmon, this fatty fish is rich in nutrients and is an excellent source of essential omega-3 fatty acids and DHA, which can help reduce inflammation and lower blood pressure. Salmon is also rich in potassium and numerous other minerals, B vitamins and antioxidants. This simple and delicious recipe consists of baked salmon with creamy, potassium and fiber-rich butternut squash and dresses the fish and vegetables with yummy and light tarragon dressing.
Ingredients
16 oz diced peeled butternut squash
4 tbsp extra virgin olive oil
4 skinless salmon fillets
3 tbsp fresh lemon juice
2 cloves garlic, minced
1 tbsp minced fresh tarragon
1 tsp dijon mustard
8 cups baby spinach
1 tsp Healthworks Ginger Powder
Salt and pepper to add more taste
Instructions
Preheat the oven to 425°F. Line a rimmed baking sheet with foil.

In a medium bowl, toss the squash with 1 tablespoon of olive oil, a pinch of salt, and ¼ teaspoon of pepper. Spread on the prepared baking sheet and roast, stirring once, for 15 minutes.

Remove the pan from the oven (leave the oven on) and move the squash to one side. Place the salmon fillets on the foil and sprinkle each with salt and pepper, if desired. Return to the oven and bake until the salmon flakes easily with a fork, 5 to 10 minutes, turning halfway through the cooking time.

Meanwhile, in a small bowl, whisk together the lemon juice, remaining 3 tablespoons olive oil, garlic, tarragon, and dijon mustard.

In a large bowl, add the spinach and half of the vinaigrette and toss to combine. Portion the spinach onto 4 serving plates, top with one-quarter of the butternut squash and salmon fillet. Drizzle with the vinaigrette.
---