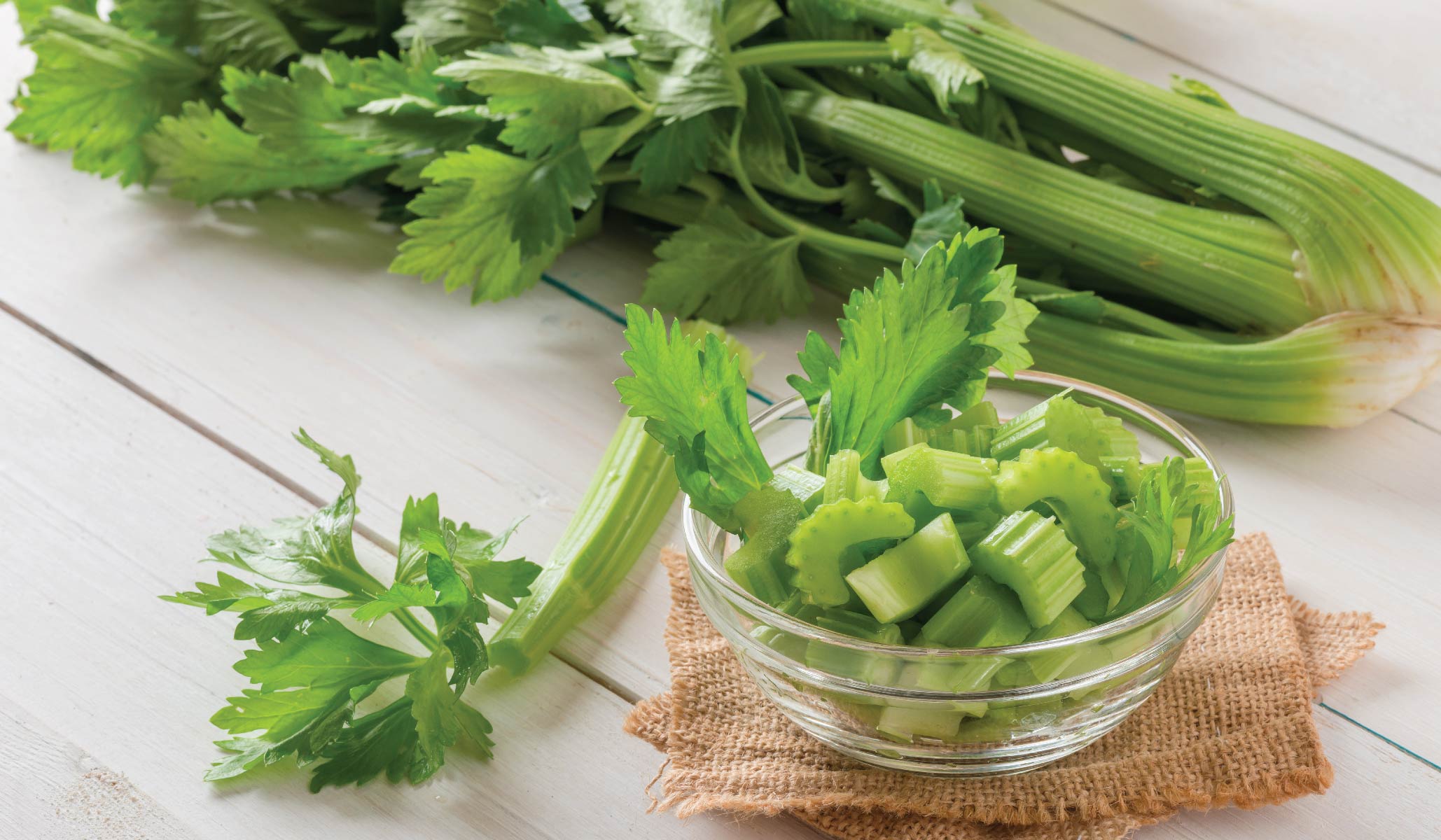 Slow-Roasted Celery
This slow-roasted celery will probably be your new favorite seasonal side dish. It is fragrant, cozy and surprisingly filling with all the fun toppings, you will feel like you are eating three courses at the same time.
While the blue cheese brings that complex flavor, feel free to leave it out for a truly vegan meal. Either way, you will see that celery is way more than just a crunchy raw veggie used for your favorite dips.
Ingredients
A pinch of sea salt
2 bunches celery, halved lengthwise, leaves coarsely chopped
4 clove garlic, pressed
1 tsp Healthworks Ginger Powder 
3 tbsp apple cider
6 tbsp hazelnut oil
Freshly ground black pepper
1 bunch fresh parsley, chopped
3/4 cup and 1 tbsp vegetable stock, acidified with 3 tbsp apple cider
Heaping 1 cup crumbled blue cheese
2/3 cup coarsely chopped hazelnuts
Instructions 
Preheat the oven to 400°F (200°C). 

Bring a large pot of salted water to a boil. Blanch the celery for 3 minutes, scoop them out with a slotted spoon and let them drain. Place the celery on a baking sheet, cut sides down. 

Whisk the garlic with the cider and oil and season with salt and pepper. 

Sprinkle the celery with half of the dressing and half of the parsley and slide the baking sheet into the oven. Pour the stock over them and cook for 45 to 60 minutes (depending on the thickness of the celery), until the tips are colored.

Transfer to a serving platter if desired. Drizzle with the rest of the dressing; sprinkle with the rest of the parsley, celery leaves, cheese, and hazelnuts; and serve. 
---