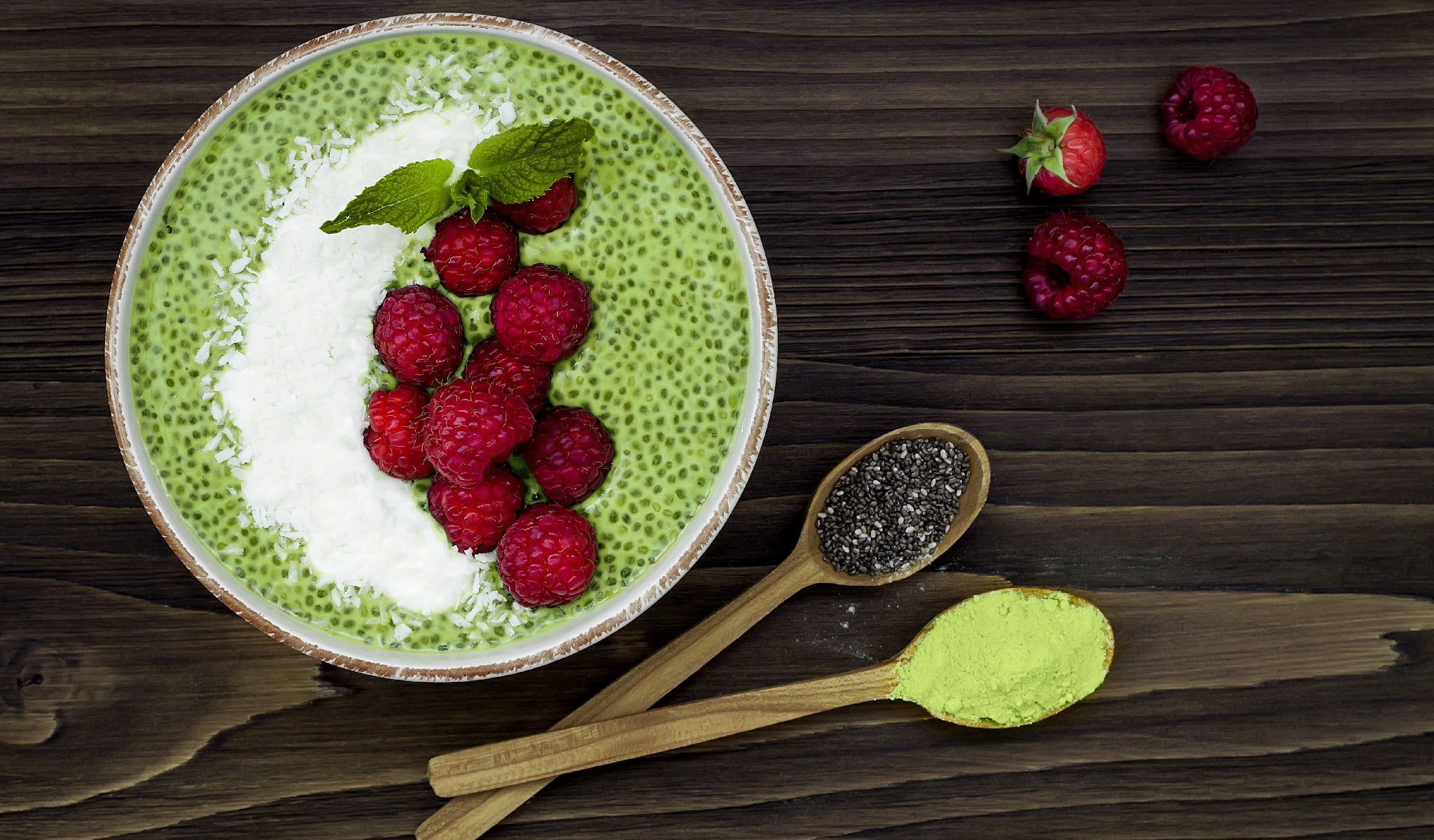 Breakfast revolution: Healthworks Matcha Chia Pudding
Matcha, this vibrant green tea is packed of antioxidants, it is also rich in EGCg, fiber, chlorophyll, vitamin C, selenium, chromium, zinc, magnesium & more!
Many people have swapped out coffee with Matcha green tea. If you are craving for a healthier option for breakfast, we do recommend you to try out Healthwork Chia Matcha Pudding.
Chia seeds, a popular south American staple, is the ultimate seed for wellness and health. Chia Seeds is are rich in fiber. They are high in omega-3 fatty acids,protein, calcium, antioxidants and many other essential vitamins and minerals.
Both Healthwoks Matcha Green tea and Chia seeds are gluten-free, organic, vegan, nut-free, which makes them a powerful addition to any diet!
Healthworks Matcha Chia Pudding 
Ingredients:
1 ½  tablespoon Healthworks Chia Seeds
1 ½  teaspoon Healthworks Culinary Matcha Tea Powder
1 cup of coconut milk
2 teaspoon honey
Seasonal Fruit for topping
Instructions:
Whisk Matcha Green Tea Powder with coconut milk, stir it well

Add Chia Seeds into the mix

Add honey for tasting

Put it in the refrigerator for 3 hours

Top with seasonal fruits and serve. Enjoy!
---