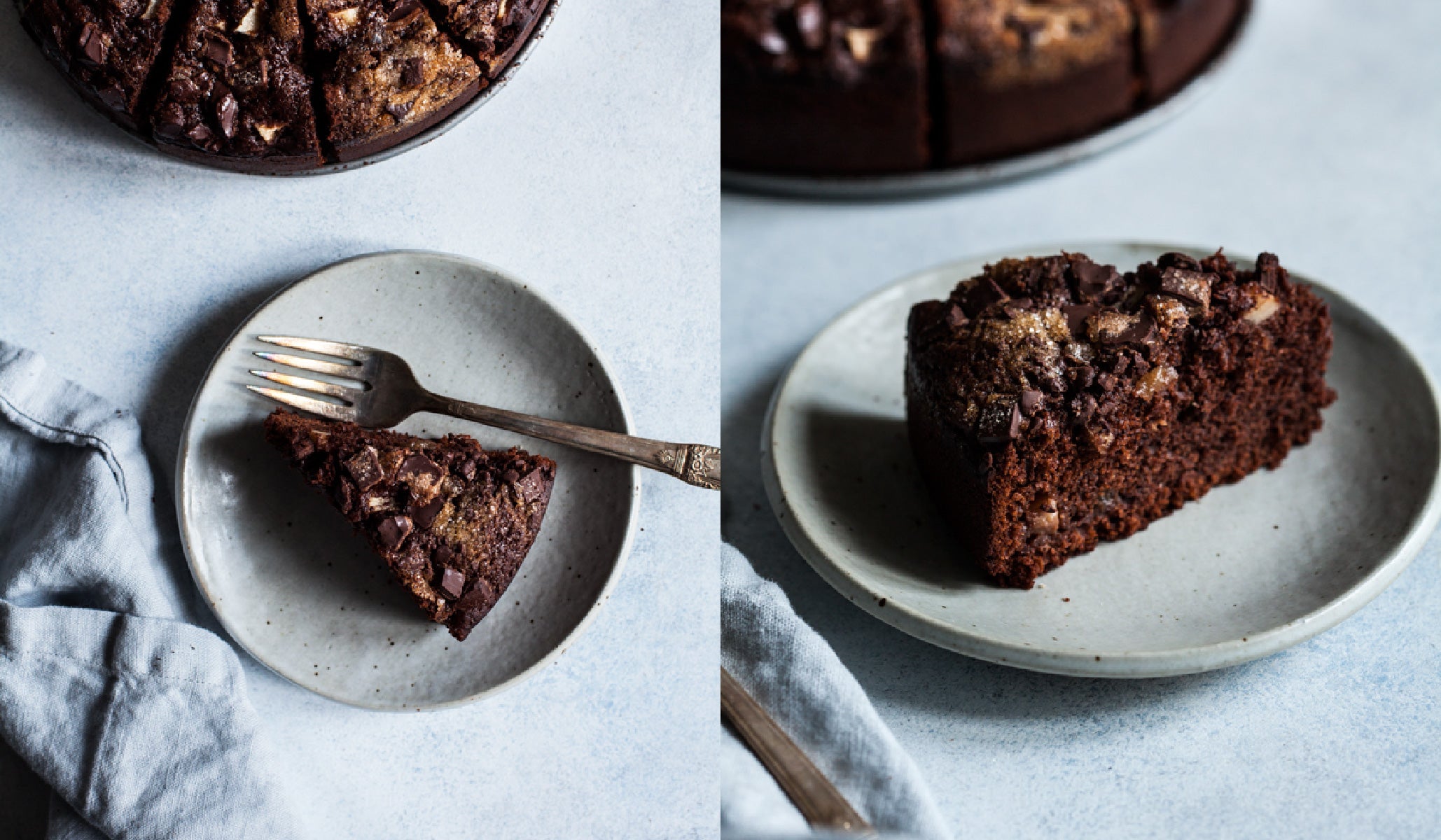 Green Monday with Healthworks--Vegan Pear Dark Chocolate Cake
Let's kick off the week with this delicious Vegan Pear Dark Chocolate Cake. By using Healthworks Cacao powder as ingredient, this cake can satisfy your chocolate craving in a healthier way.
 Ingredients
¾ cup maple or agave syrup
⅔ cup cold water
⅓ cup neutral vegetable oil (such as grapeseed or refined avocado)
1 teaspoon apple cider vinegar
1 ripe pear, peeled and finely chopped
2 ounces dark chocolate, chopped
1 tablespoon demerara or cane sugar (optional but really nice, for topping)
Instructions
Preheat your oven to 350°F and lightly oil or line a 9 inch springform cake dish with parchment.
In a large mixing bowl, whisk together the flour, Healthworks cacao powder, baking powder, baking soda, salt, and cinnamon.
In another mixing bowl, whisk together the syrup, water, oil, and vinegar. Add the wet ingredients to the dry ingredients and whisk to combine thoroughly, but it's okay if there are a few small clumps. Fold half of the pear into the cake, then pour the batter into the pan. Top with the remaining pear and the chocolate. If you like, sprinkle a tablespoon of sugar over the top of the cake.
Transfer the cake to the oven and bake for 45 minutes, or until the top is rounded and set. Remove it from the oven. Allow it to cool for a whole hour, then you can release it from the springform pan. I recommend allowing it to cool for another couple hours before slicing: the dark chocolate will be very melty at first, and it's better to give it some time! Enjoy.
*You can use the same amount of a trusted GF, all purpose flour blend.
Images and recipe via The Full Helping
---