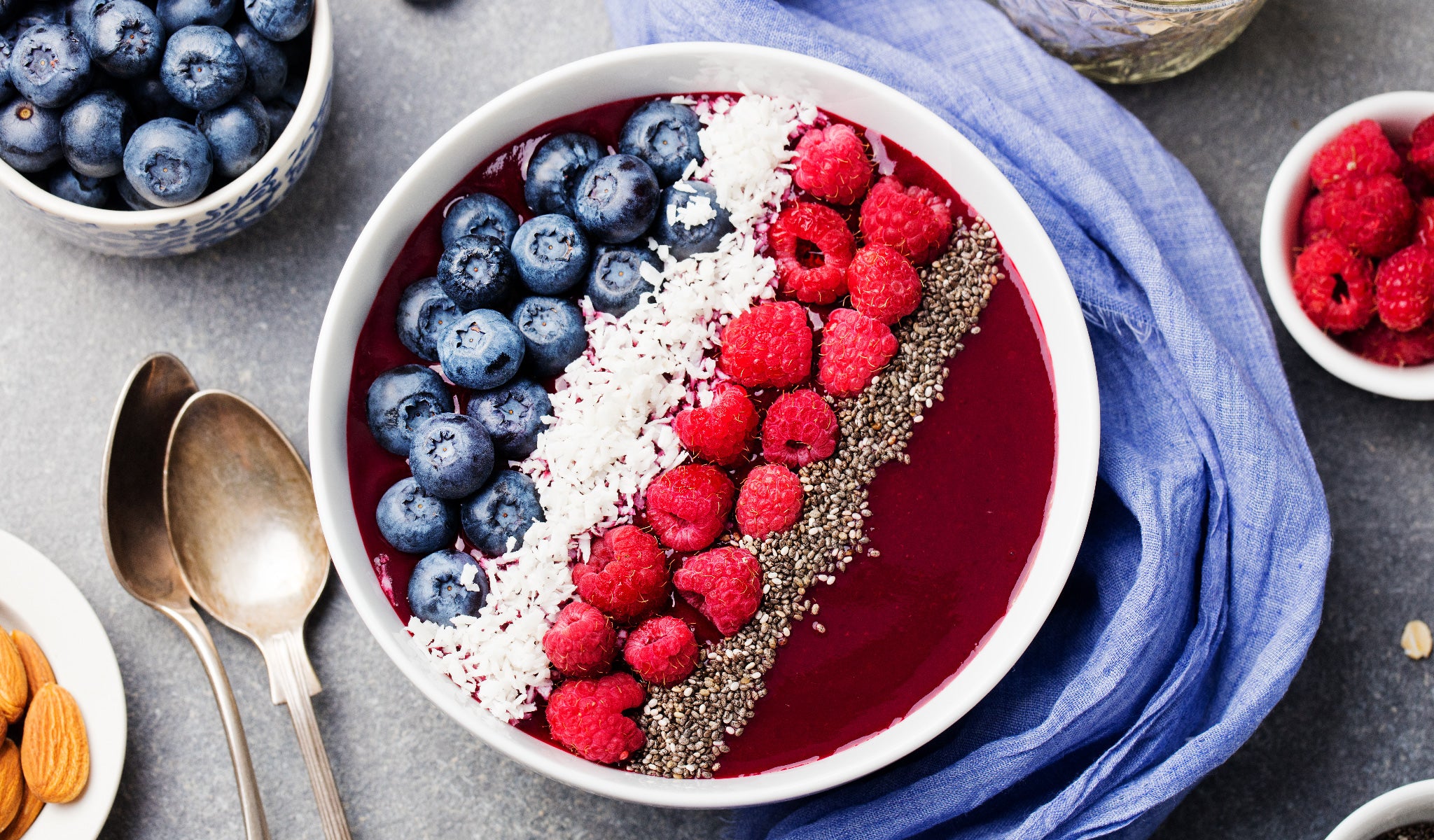 Instagramable--Healthworks Easy Acai Bowl Recipe!
The acai berry is a vibrant purple-colored berry that size of blueberries, which was traditionally used by native Brazilians to provide a natural energy boost and vitality and also enhance their diet.
Our Healthworks Acai Berry Powder is organic, raw and natural. It is packed with antioxidants along with fiber, amino acids, essential fatty acids, and protein -- all of the nutrients your body wants! By using it you can easily make a delicious, beautiful acai bowl. Not only does this acai bowl contain superfood acai berry that can fuel up your body, it is also a super-instagramble food that can boost your instagram profile!
Ingredients:
2 tablespoon Healthworks Acai Berry Powder
1 cup frozen blueberries
1 frozen banana
3 strawberries
235 ml unsweetened milk
Topping
Healthworks Chia seeds/ Healthworks Hemp seeds
Sliced blueberries
Sliced strawberries
Sliced Banana
Nuts like Almond
Instructions:
1. Blend Healthworks Acai Berry Powder with frozen banana, blueberries, strawberry and milk until smooth.
2. Top with your favourite fruits and add Healthworks Goji berries, Healthworks Chia seeds for nutrition crunch. Enjoy!
---