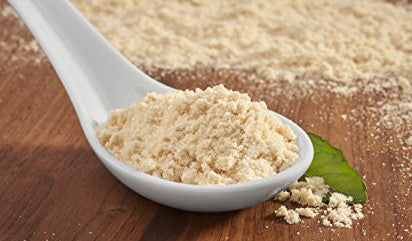 Superfood 101: Coconut Flour
What is Coconut Flour? 
Coconut flour is a delicious and healthy alternative to traditional grain based flours.
What does Coconut Flour taste like?
Coconut Flour doesn't have a strong flavor. If you don't care for coconut, you will probably still enjoy baked goods made with mild, slightly toasty flavor. Some even compare it to a light cake batter taste.
Why Coconut Flour?
 Our high purity powder is packed with protein and fiber and is low in carbohydrates. It is also non-GMO, gluten-free, all-natural, grain-free, and paleo friendly - it's a great healthy choice for anyone's diet!
How Do I Use Coconut Flour?
Use coconut flour for breads, cookies, muffins, cakes, waffles, and protein bars. You can even throw some in your smoothies to make them thicker or use it as an alternative for recipes that call for wheat or grain flours
For more Coconut Flour recipe inspiration, check out some of our favorite recipes HERE!
We want to see how #Healthworks for you, so show us what you're making! Interact with us on Facebook, follow us on Twitter, heart our photos on Instagram, and pin our favorite superfood meals on Pinterest!
---