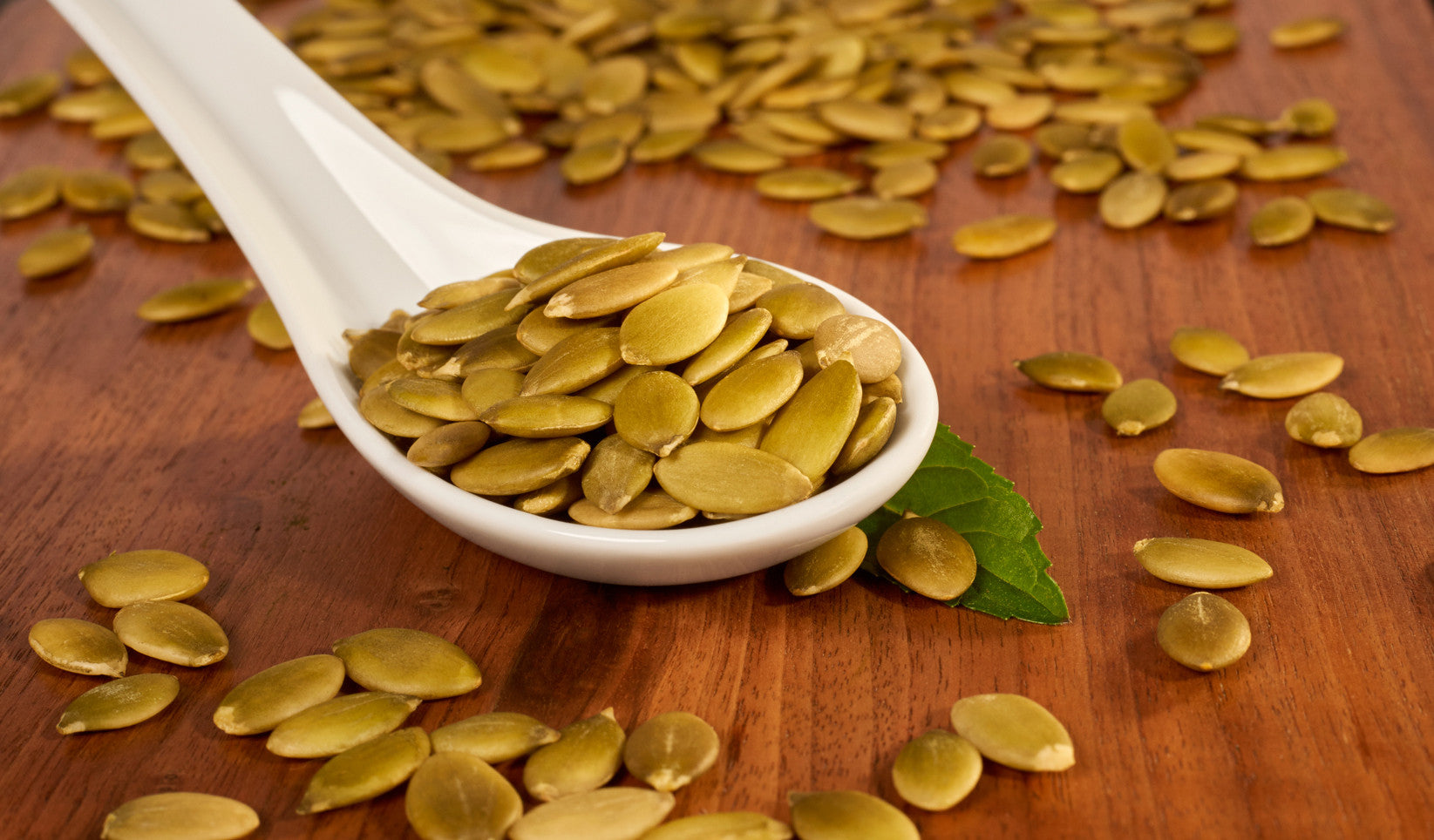 Superfood 101: Pumpkin Seeds
What are Pumpkin Seeds?
Pumpkin seeds (pepita) are edible kernels from the fruit of the pumpkin.
Healthworks high purity seeds are hand harvested and dried by the sun. This process allows us to retain the high nutritional value of the Pumpkin Seeds and their full, original, and delicate flavor!
Our organic Pumpkin Seeds are raw, pure, no shell, unsalted, all-natural, vegan, gluten-free and non-GMO, making them a great addition to any lifestyle.
What do Pumpkin Seeds taste like?
These seeds have a natural, delicious taste. The meat of the seed is mild and soft to eat.
Why Pumpkin Seeds?
Our Organic, Raw Shelled Pumpkin Seeds are loaded with Zinc, Fiber, and Protein and have a high source of Manganese, Selenium and Phosphorus -- all of the ingredients you need to keep your body super-fueled!
How do I use Pumpkin Seeds?
Healthy and delicious - add Pumpkin Seeds to your diet and reap the benefits! You can enjoy these seeds straight out of the bag and they are also excellent with granola, energy bars, bread, yogurt, oatmeal, baked goods, and sprinkled on salads.
For more Pumpkin Seed recipe inspiration, check out some of our favorite recipes HERE!
We want to see how #Healthworks for you, so show us what you're making! Interact with us on Facebook, follow us on Twitter, heart our photos on Instagram, and pin our favorite superfood meals on Pinterest!
---