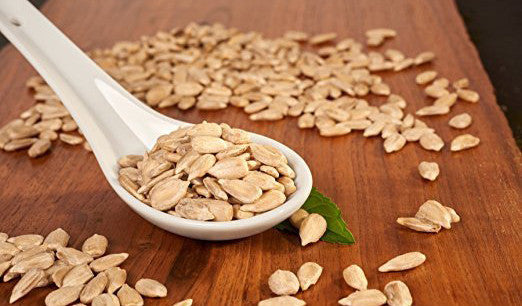 Superfood 101: Sunflower Seeds
What are Sunflower Seeds?
The sunflower seed comes from the fruit of the sunflower (Helianthus annuus). Our Healthworks Sunflower Seeds are premium quality, certified organic and shelled so they can be enjoyed straight out of the bag!
What do Sunflower Seeds taste like?
Sunflower seeds have a very light nut taste to them. Some compare it to a lighter version of the pistachio. You can use them in both savory and sweet recipes.
Why Sunflower Seeds?
Sunflower seeds are an excellent source of vitamin E and a very good source of copper and vitamin B1. In addition, sunflower seeds are a good source of manganese, selenium, phosphorus, magnesium, vitamin B6, folate and niacin.
How Do I Use Sunflower Seeds?
Try our Shelled Sunflower Seeds in Granola, Energy Bars, Bread, Cakes, Cookies, Biscuits and other Baked Goods, Salads, Ground them into homemade flour and more!
For more Sunflower Seed recipe inspiration, check out some of our favorite recipes HERE.
We want to see how #Healthworks for you, so show us what you're making! Interact with us on Facebook, follow us on Twitter, heart our photos on Instagram, and pin our favorite superfood meals on Pinterest!
---