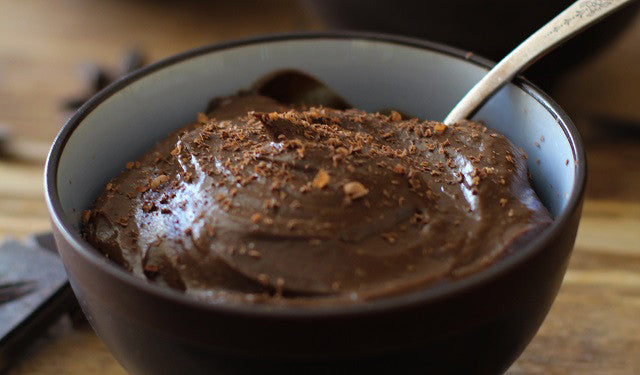 Tasty Tuesday: 4-Ingredient Chocolate Mousse
Check out one of our favorite guilt-free chocolate treats, The Roasted Root's Chocolate Mousse! 
This nutrient-rich dish is only 4 ingredients (Cacao Powder, Avocado, Honey, & Milk) and will definitely fulfill your chocolate fix. 
Our Cacao Powder from small, organic farms, where the cacao beans are hand harvested, cold pressed, and carefully milled into fine powder. This process retains the cacao's authentic, rich, bitter-toned flavor and high nutritional value. Indulging in the powder form of cacao allows for maximum digestion and absorption when consumed.
Click HERE for the recipe! Click HERE to get stock up on your cacao!
---