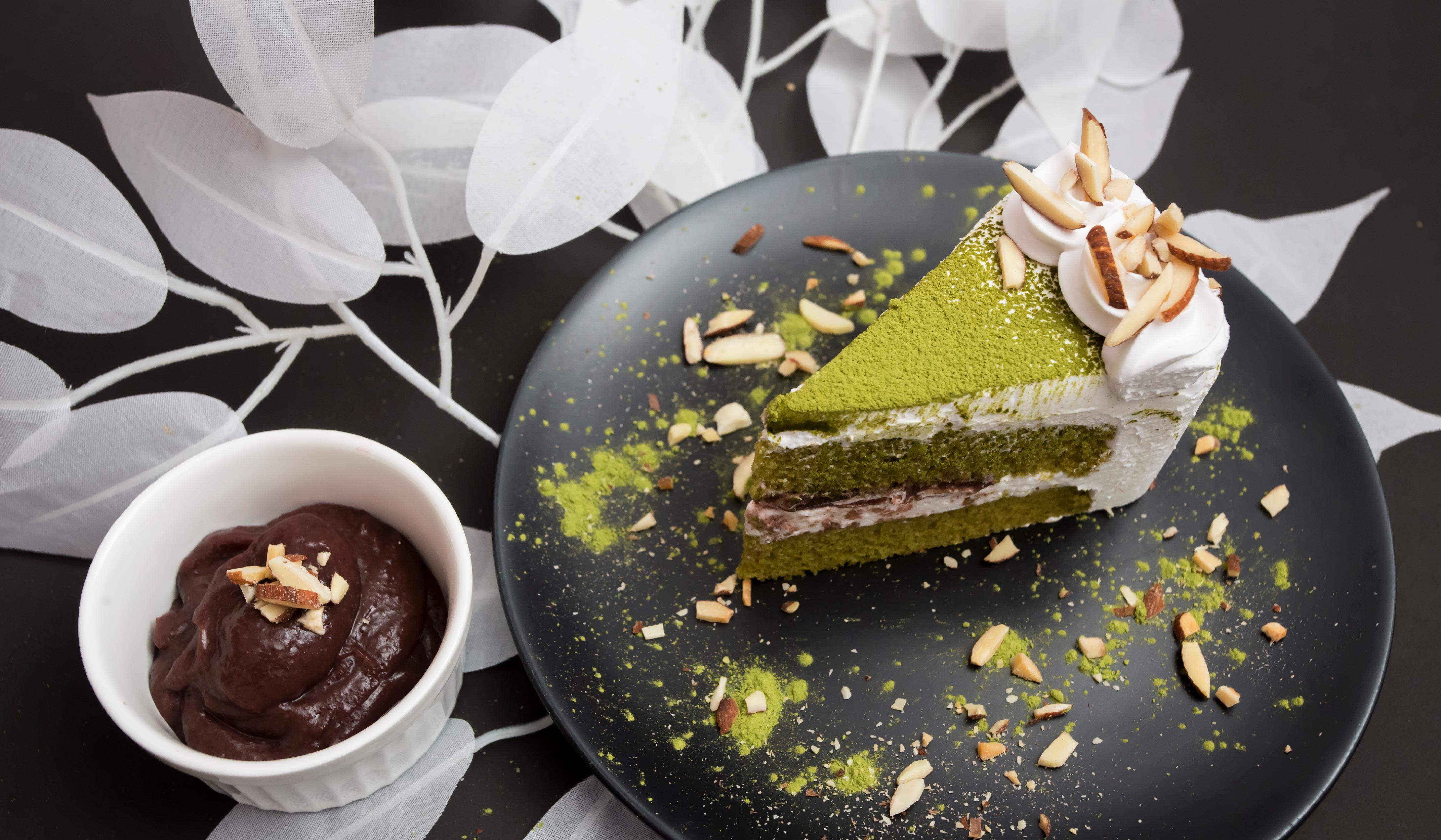 For Matcha Lover-Vegan Matcha Lemon Cake
For many people, anything with Matcha is just irresistible. Lattes, cakes, ice-creams, tarts, puddings… just thinking of them makes our mouth water! This Lemon Matcha Cake is a perfect treat for any matcha lover, the slight bitterness of the Matcha pairs well with the sweetness of the lemon frosting.
Ingredients:
For the Lemon Cream Frosting
350 ml full fat coconut milk
3 tablespoons agar agar flakes
2 tablespoons honey
2 tablespoons pure maple syrup
1 teaspoon vanilla extract
Juice of 1 lemon
pinch salt
For the Cake
4 teaspoons Healthworks Matcha Green Tea Powder
1 banana
1/2 cup unsweetened almond milk
2 cups light spelt flour
1/3 cup Healthworks Coconut Oil

2 teaspoons baking powder
1/2 teaspoon baking soda
1/2 teaspoon salt
1/3 cup pure maple syrup
2 tablespoons coconut sugar
1 teaspoon vanilla extract
Juice of half  lemon
1 teaspoon lemon zest
Instructions:
 For Lemon Frosting
Mix honey, maple syrup, agar flakes, coconut milk and salt in a saucepan. Boil over high heat and reduce to a simmer, cook for 20 minutes.
Remove from the heat and stir in lemon juice and vanilla extract.
Transfer to a bowl and put in the refrigerator for 3 hours
Put the mixture into a blender, blend until smooth
Put the mixture into the refrigerator for 1-2 hours to allow it to get more firm
 For the Cake
Preheat the oven to 350

°F

Grease an 9-inch square cake pan

Combine Healthworks Matcha Green Tea Powder, baking powder, baking soda, light spelt flour together, then set aside

In another bowl, mash the banana with Healthworks coconut oil, sugar, vanilla extract, maple syrup.

Add almond milk and lemon zest, whisk until smooth.

Mix the wet mixture with the dry mixture until they are fully combined

Pour the mixture into the cake pan and bake for 25 minutes

After the cake has fully cooled, spread the lemon frosting on top. Enjoy!
---