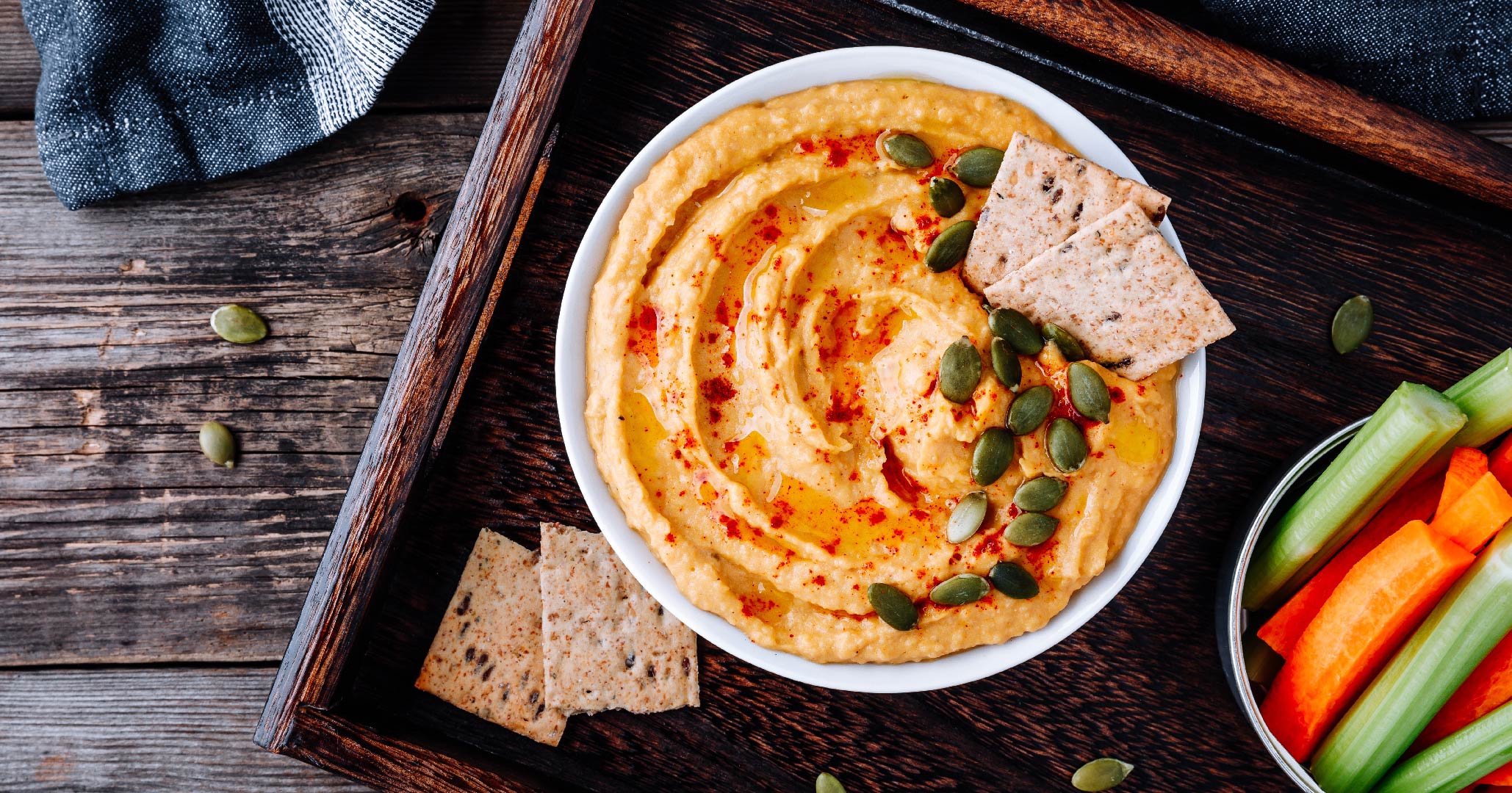 Healthy Snack Idea-Golden Turmeric Hummus
If you're looking for a healthy snack option, you're in the right place! This golden turmeric hummus is a vegan friendly paleo dip made with 8 ingredients and only takes 10 minutes to prepare. Turmeric gives a burst of yellow color, subtly blends with the ingredients of the hummus, and is also known to contain curcumin and antioxidants!
Golden Turmeric Hummus (8 servings)
2 ½ cup chickpeas, drained
2 tbsp water
2 tbsp lemon juice
3 tbsp Olive Oil
½ tsp Healthworks Turmeric Powder
¼ tsp grated nutmeg
1 tbsp tahini
¾ tsp Himalayan Salt (or to taste)
2 large cloves of peeled garlic
Instructions
In a food processor, blend all the ingredients except olive oil until smooth

Gradually add olive oil and process until a creamy texture 

is

 formed

Serve with vegetables and crackers, enjoy!
---