BLOG
with love from the bottom of Foodly heart
Turmeric, a vibrant tasty spice rich in curcumin, is known for helping with inflammation. The bromelain enzyme, found in pineapple, is also a powerful anti-inflammatory. Enjoy this luscious pineapple turmeric smoothie after a workout session or even after a long tiring day! Ingredient 1  teaspoon Healthworks Turmeric Powder 1 cup frozen pineapple cubes1  cup coconut water1 frozen banana½  teaspoon Healthworks Ginger Powder ¼ teaspoon saltAgave (optional) Instructions: Blend all the ingredients until smooth. Sprinkle Turmeric Powder on the smoothie and serve. Enjoy!
---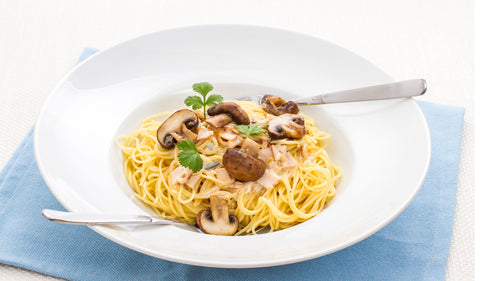 It's always a good idea to start the week fresh! Check out Healthworks new recipe on Vegan Spaghetti Carbonara ! By adding Healthworks Turmeric Root Powder, this vegan spaghetti carbonara is not only healthy but delicious!  Green Monday with Healthworks-Vegan Spaghetti Carbonara Ingredients: 1 teaspoon Healthworks Turmeric Root Powder 300g Spaghetti noodles 200g Mushrooms 70g Cashew nuts 1 tablespoon smashed garlic 90 ml Plant milk Pepper Olive oil Salt   Instructions: Soak the cashew nuts in water for 4 hours Put cashew nuts, 2 tablespoon of olive oil, plant milk, pepper, smashed garlic and little bit of salt in the blender to make the sauce Chop the...
---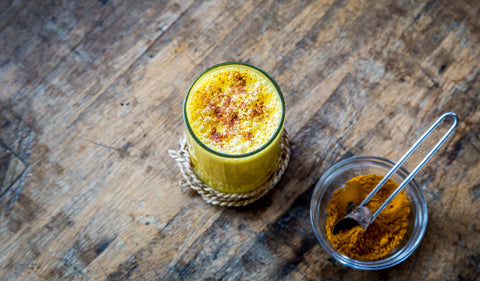 Ingredients 1/2  tsp Healthworks Turmeric Powder 1/2  tsp Healthworks Ground Ginger 1 cup Water Splash of milk and/or honey to taste Instructions Add the turmeric and ginger to hot water.  Stir in milk and add sweetener to taste. Enjoy!  
---