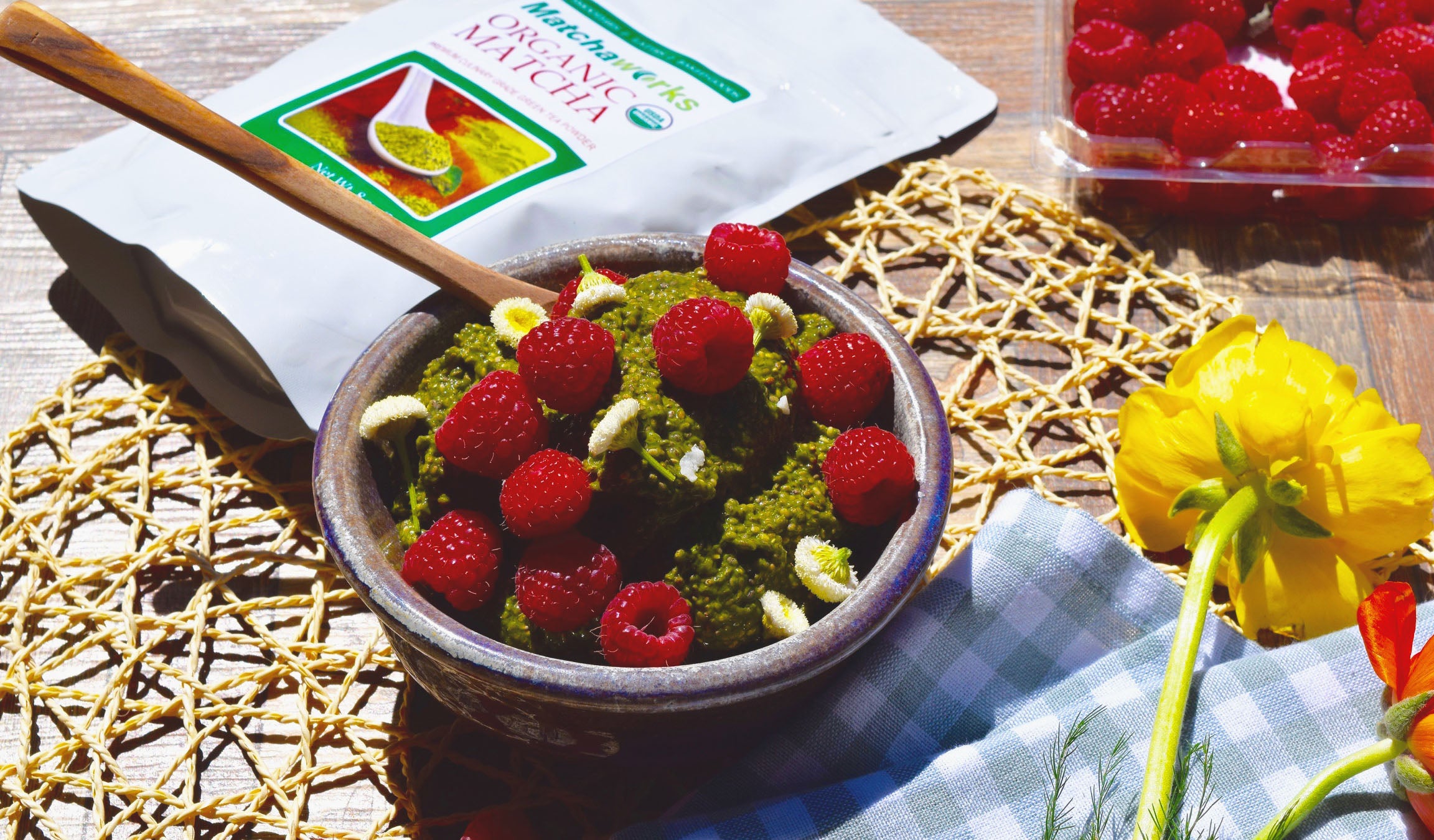 Healthworks Breakfast Recipes
With the start of the new season, and spring cleaning in full swing, we know the last thing you want in your life right now is clutter.
So to make things easy, we've recommended three healthy and easy breakfast recipes for you to try out! Enjoy!
Ingredients
Instructions
Mix matcha green tea, chia seeds, honey and almond milk until there aren't any clumps.

Leave overnight in the fridge.

In the morning, add mixture to a bowl, then add your toppings.
Ingredients
2/3 cup 

Healthworks Goji Berries
1/3 cup honey
1 tablespoon olive oil
1 teaspoon vanilla extract
1/2 teaspoon salt
1 1/4 cups puffed barley cereal
1 cup old-fashioned rolled oats
1/3 cup coarsely chopped toasted almonds
1/3 cup flaked, unsweetened coconut
Cooking spray
1 tablespoon sesame seeds
 Instructions
Preheat oven to 350°
Combine almond butter, honey, olive oil, vanilla, and salt in a microwave-safe bowl. Microwave for 50 seconds
Combine cereal, oats, goji berries, almonds, and coconut in a medium bowl. Pour the mixtures together and toss well to coat.
Press into an 11 x 7-inch baking dish coated with cooking spray. Sprinkle with sesame seeds.
Bake for 10 minutes or until set. Let it cool completely in the dish.
Ingredients
2 slices of bread (sourdough, whole grain, gluten free bread - whatever your preferred preference is)

1 large avocado, thinly sliced or mashed

red chili flakes

salt & pepper to taste

 
Instructions
Toast slices of bread.

Smear or lay avocado slices on top. Then sprinkle with desired amount of hemp seeds, red chili flakes, salt, and pepper.
~
SJB IG@SaviBee
---