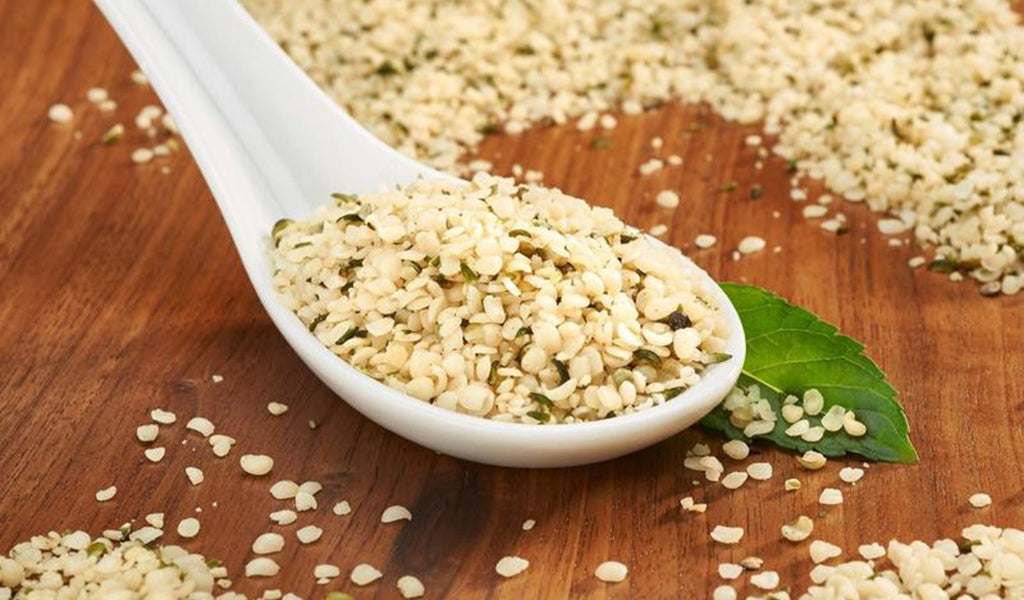 Superfood FAQ: Hemp Seeds
Did you know that Hemp Seeds are an ancient food that can be traced back thousands of years to Chinese, Egyptian, Persian and other cultures? Did you also know that early American settlers were given free land to grow hemp? This historic superfood has been making a strong comeback and for obvious reasons; it's a powerful nutritional support to any diet.
Check out our Hemp Seed FAQs below to learn more about this potent superfood. 
Question: What are Hemp Seeds?
Answer: Healthworks Organic Shelled Hemp Seeds (Hemp Hearts) are high in Potassium, Vitamin E, Magnesium, and have an excellent source of essential fatty acids including Omega 3, 6. They are also an excellent of protein for everyone - mothers, babies, bodybuilders, and seniors!
Question: What do they taste like?
Answer: They have a pleasant 'nutty' taste somewhat like the taste of sunflowers seeds, but have a softer texture. When blended in with a protein shake or with yogurt, you don't really taste the hemp seeds.
Question: Will I get high if I eat them?
Answer: Shelled Hemp Seed is actually one of the safest foods on the planet. It is THC free, pesticide free, gluten free, peanut free, and it is extremely easy to digest. It is excellent for those who suffer from food allergies, digestion problems, stomach sensitivities, and is perfect for those who are sensitive to pesticides.
Question: How long does a bag of Hemp Seed last for?
Answer: It is best to keep hemp products refrigerated or in the freezer and to use them within 8-12 weeks of opening. However, they will store up to a year at room temperature. The nutritional content will be higher if they are kept refrigerated or frozen. 
Question: How are Hemp Seeds used?
Answer: The seeds can be eaten raw, ground into a meal, made into hemp milk (similar to soy or almond milk), sprinkled onto food (like cereal, yogurt and toast), prepared as tea and used in baked good like breads, muffins, and cookies!
Question: What's your Favorite Way to Use Hemp Seeds?
Answer: Pumpkin Hemp Pesto. Need we say more? :) Check out the rest of our favorite recipes HERE!
---