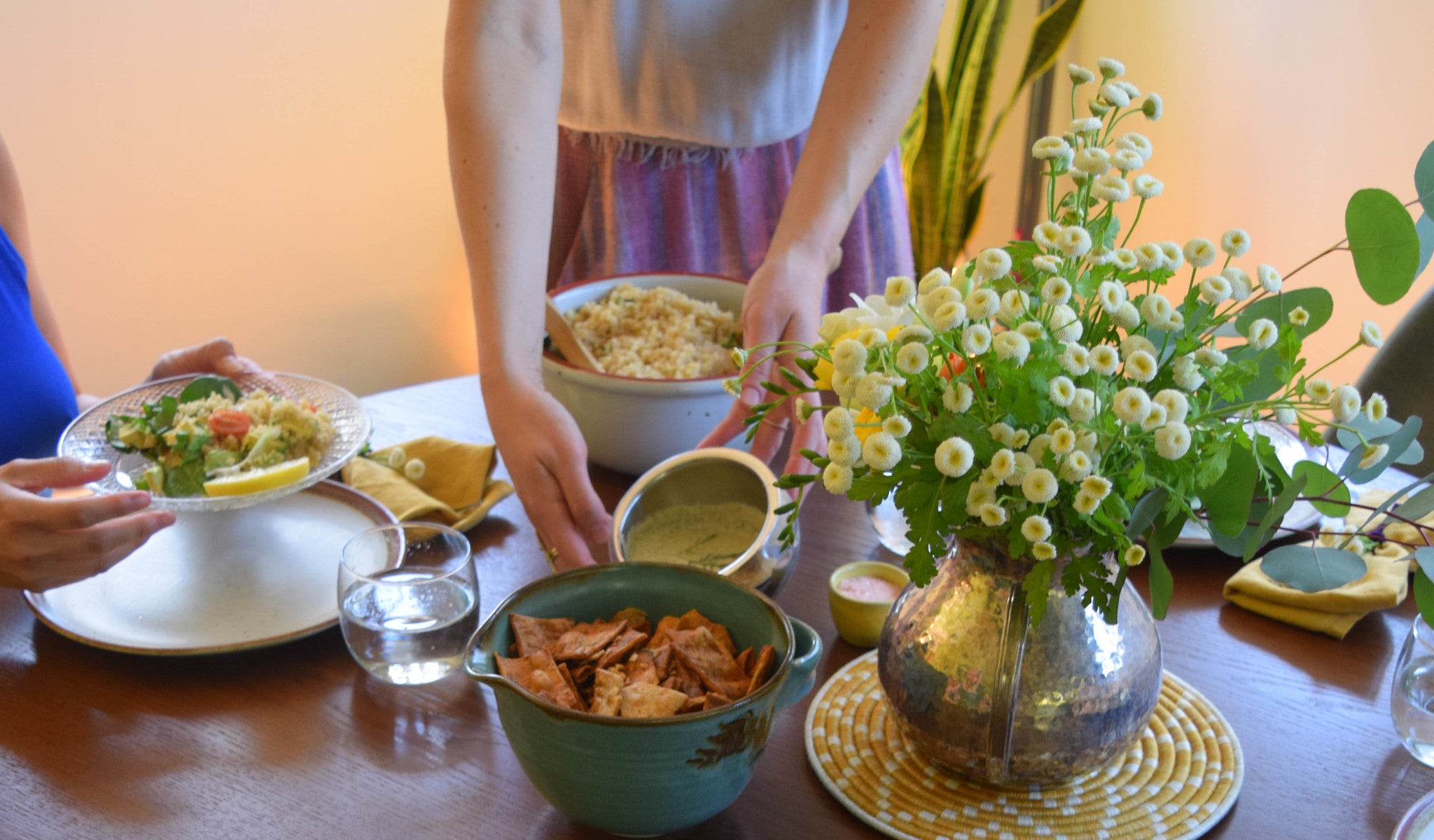 The Perfect Dinner Menu
Who doesn't love to gather, cook, eat and be merry with one another? It's one of our favorite things to do over the weekend. 
Sometimes coordinating the menu for a get together can be the most overwhelming part of hosting a dinner party. We're here to take the worry away and set you up for success. 
Below is one of our favorite dinners to make. It's our favorite because each recipe is pretty simple and they are easy to size up for big crowds. The dishes are sure to be a hit with everyone's taste buds, trust us! 
Appetizer 
Main Event
Dessert
Additional Party Tips: Put on a playlist. Accept help when offered. Ambience is everything, if you don't have much for decor just focus on the lighting (dim the lights, candles, party light bulbs). Don't forget to have fun and spend time with your guests! 
We want to see how #Healthworks for you, so show us what you're making! Interact with us on Facebook, follow us on Twitter, heart our photos on Instagram, and pin our favorite superfood meals on Pinterest!
---