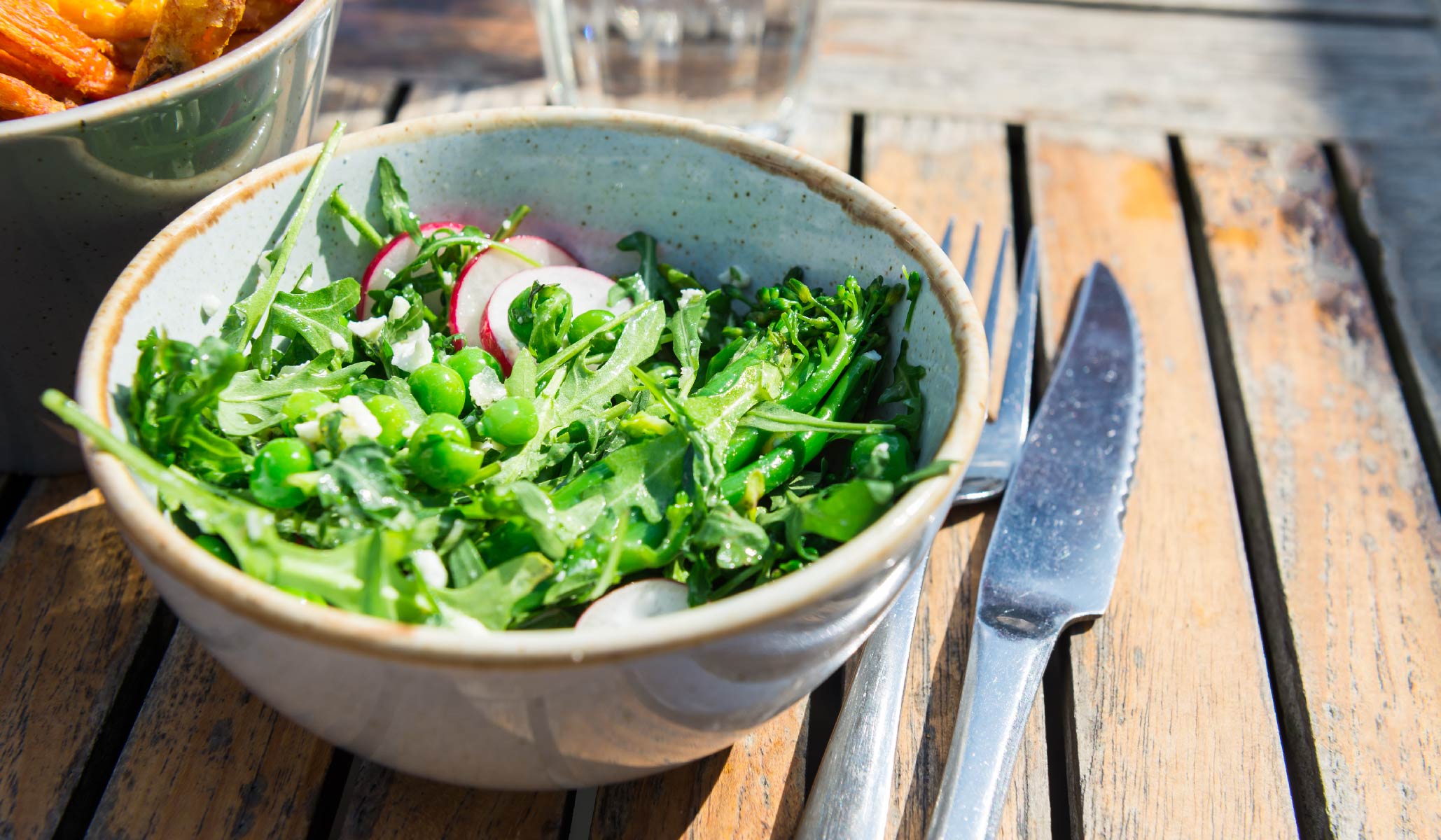 Affordable & High Protein Sweet Pea Salad
If you are looking to embrace spring and affordable produce, this sweet pea salad is the perfect place to start.
Sweet Pea Salad is a classic side dish that is both simple and delicious. The easy to find ingredients begin with frozen sweet peas and include a variety of shredded vegetables, crunchy hemp seeds, melt-in-your-mouth goat cheese, and the light, refreshing tang of orange and Dijon mustard in the dressing. Easy and divine, try this salad at lunch or dinner!
Ingredients: (4 servings)
4 cups fresh or frozen sweet pea (cooked)
1 small carrot (shredded)
1/2 cup red bell pepper (finely chopped)
1/2 cup celery (finely chopped)
Dressing
3/4 cup goat cheese (crumbled)
1/2 cup extra-virgin olive oil
Grated zest and juice of 1 orange
1 tsp Dijon mustard
Sea salt and freshly ground black pepper to taste
Healthworks Hemp Seeds for topping
Instructions:
In a large bowl, combine the cooked

& cooled

sweet peas, with the bell pepper and celery

In a small bowl, combine the dressing ingredients and whisk together well. Season with salt and pepper

Add

the dressing mixture into the vegetables and stir until well coated

Chill the sala

d

for at least 2 hours before serving.
---