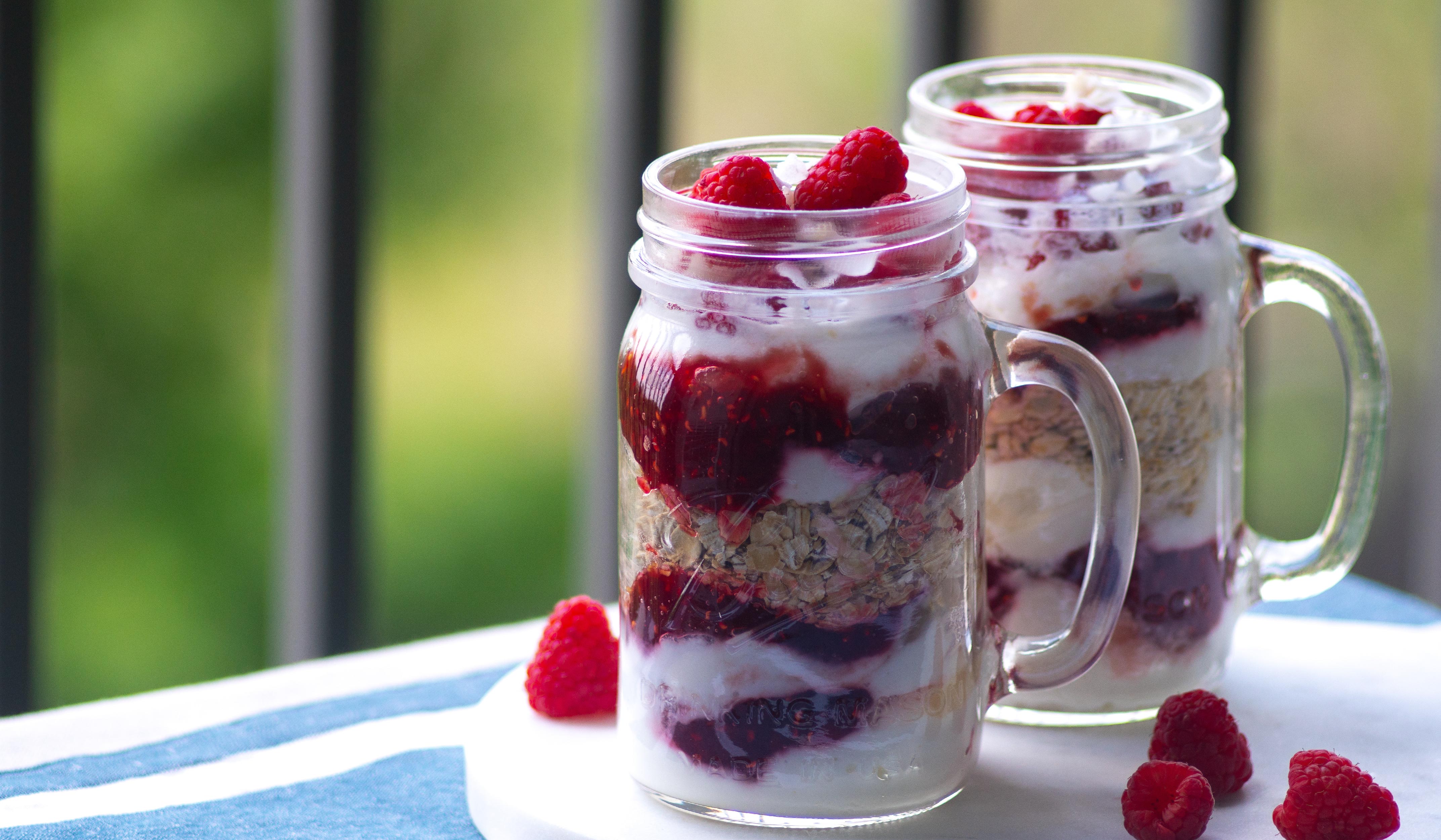 Morning Time Saver: Overnight Oats
Breakfast is undoubtedly essential, it can help kick-start your metabolism, and give you energy throughout the morning. It's well-promoted as the "most important meal of the day".
When scrolling through Instagram in the morning, you might see many attractive breakfast pictures everywhere, from avocado toasts, to strawberry pancakes to green smoothies, making you instantly double tap. 
Looking for something that's easy to prepare and Instagramble? Overnight Oats is a great option.
Overnight oats is a pudding-like porridge, and it doesn't have the texture of stove-top oats. It's denser and creamier.
Prepare your breakfast the night before and save time while rushing around in the morning. This is a perfect grab-and-go breakfast.
Overnight Oats
Ingredients:
1 Mashed Kiwi
1 Tablespoon Healthworks Chia Seeds
½ cup Rolled Oats
¾ cup Almond Milk
Dash of Healthworks Ceylon Cinnamon
Toppings (optional)chopped almonds & raspberries
Sweetener of choice: honey/maple syrup
 Instructions:
Put all ingredients into your mason jar, canning jar or container

Mix together and add more milk if too thick

Close it and put it in the refrigerator overnight

Top with chopped almonds and raspberries when served. Enjoy!
---