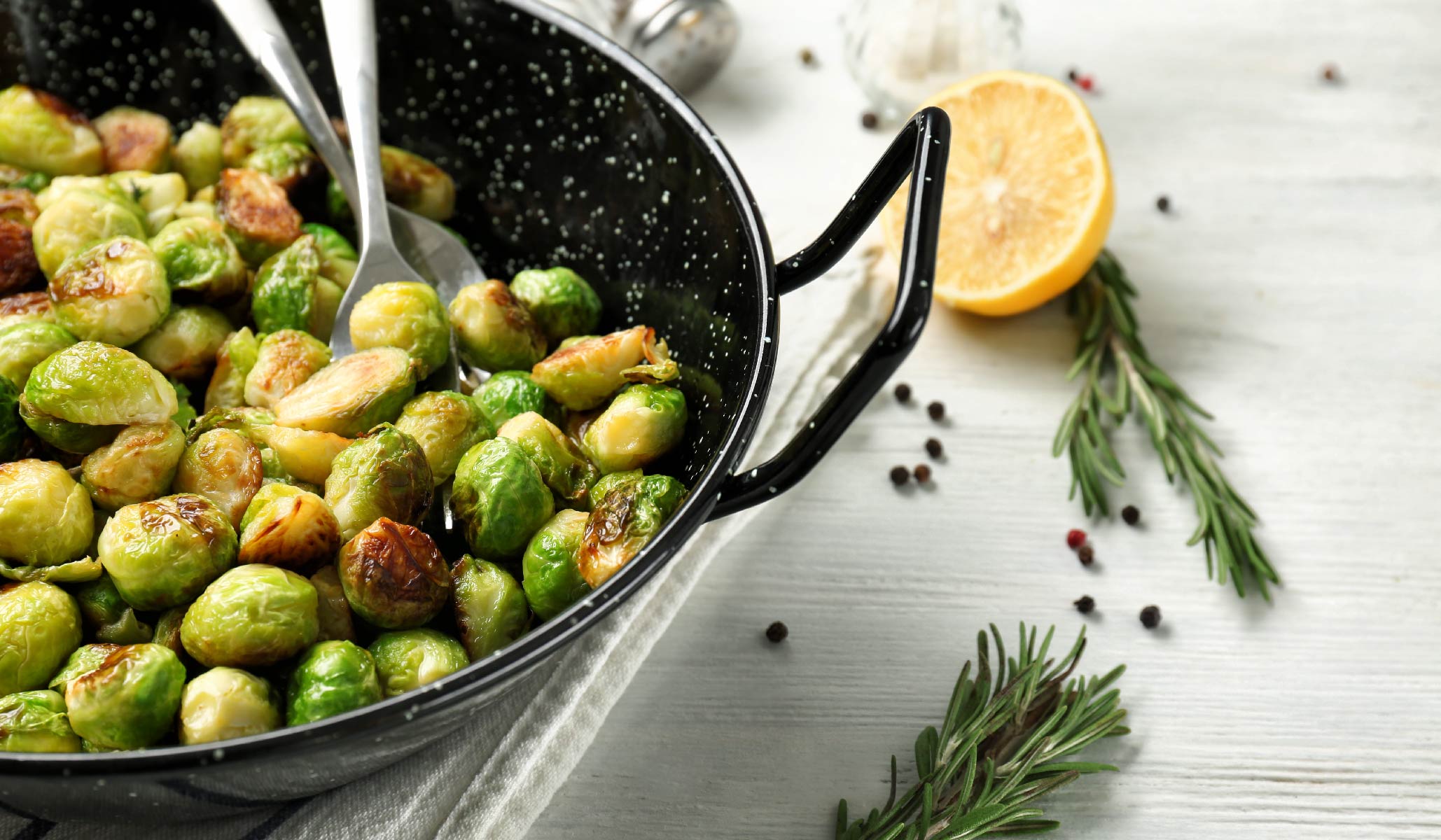 Roasted Brussel Sprouts with Goji Berries
This simple brussel sprouts recipe is an easy option for a home-cooked meal, as well as gluten-free and and vegan friendly. By adding some goji berries, not only is it more colorful and vibrant, it also adds more nutrients to the dish! Goji berries are loaded with essential amino acids, vitamins C and A, contain protein and fiber, and have a natural sweet taste which can pair well with the brussel sprouts!  
Ingredients:
1 cup Brussel Sprouts, cut into halves
⅓ cup Healthworks Goji Berries
1/2 Onion, sliced
1 Tbsp Sesame Seeds
3  Tbsps Olive Oil
Salt and Pepper to taste
Instructions:
In a small pan, dry roast the sesame seeds on medium-high heat, for 3 minutes. Remove and place in a bowl

In a large pan, heat 1 tablespoon of olive oil and saute the onions on high heat for about 5 minutes. Set aside

In the same pan, add 2 tablespoons of olive oil and roast the brussel sprouts on high heat for 5-10 minutes.

Add onion, sesame seeds and goji berries, toss and stir for a minute

Season with salt and pepper and serve on plate. Enjoy!
---